How it Works
myHealthTrack's mobile app is developed in partnership with the world's leading recovery experts including NFL, NBA and MLB physicians, sports psychologists, physical therapists, trainers and nutritionists. Our programs deliver world-class content to guide members of all ages and activity levels.
In short, we give members the daily, expert instruction they need when they need it so they feel inspired and equipped to recovery effectively without unnecessary in-person or virtual physical therapy sessions.
Better Engagement = Better Outcomes
myHealthTrack users average 31.2 sessions over 12 weeks and 70% feel they don't need any further care or rehabilitation after completing their track.
Injury Recovery At Its Best
myHealthTrack has partnered with some of the most elite and highly-respected physicians and professionals in the industry.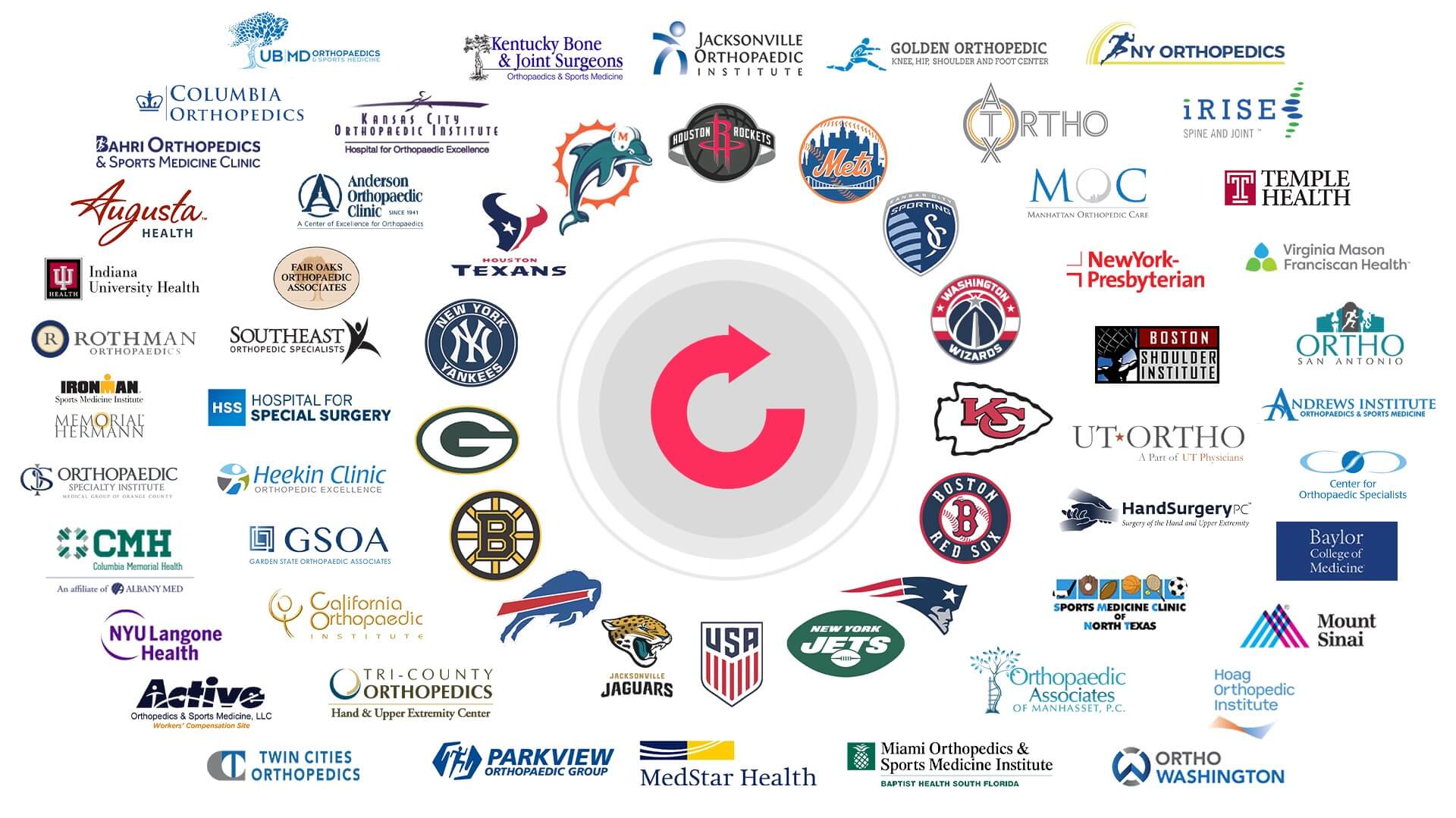 World-Class Recovery Experience
Recovery isn't soley about physical rehabilitation - mental health issues that arise from injury play a big role in impacting outcomes.
We've partnered with Alex Smith to create an unparalleled recovery community to help members focus on all aspects of their recovery by delivering mindset coaching to help encourage members back to full activity.
24/7 access to at-home, condition-specific exercise programs.

Exclusive content created by Alex Smith with all walks of life including weekend warriors, kids, seniors, professional athletes, military veterans and everyday people.

Best-in-class, condition-specific recovery content including education, expectations and weekly milestones & goals.

Daily resources and activities covering mental health support as well as guidance related to sleep, meditation, nutrition and more.
Data from a recent 10,000 patient cohort
Percentage of users who would recommend mHT to a friend

91%

mHT members' rehabilitation adherence is 6x traditional PT

6x

Cost savings versus traditional rehabilitation methods

61%