News
myHealthTrack Announces Industry Leading Team of Sports Medicine & Orthopedic Physicians
myHealthTrack, the leading direct-to-provider digital injury recovery platform, has expanded its team of orthopedic advisors to contribute evidence-based protocol and custom content for musculoskeletal conditions, chronic pain and surgery recovery. This further enables myHealthTrack to offer patients a customized digital recovery program tailored to their individual doctor's protocol with daily guidance and content built specifically for their treatment plan.
Among the partners announced are:
Dr. Walter Lowe - Professor and Chair Department of Orthopaedic Surgery, University of Texas McGovern Medical School. Chief of Orthopedics, Memorial Hermann Health System, Houston TX
Dr. Andrew Pearle - Chief of Sports, Hospital for Special Surgery (HSS)
Dr. JP Warner - Chief of Shoulder, Mass General Hospital
Dr. Kevin Kaplan - Head Team Physician, Jacksonville Jaguars
Dr. Ken Montgommery - Head Team Physician, New York Jets
Dr. Christopher Ahmad - Head Team Physician, New York Yankees
Dr. Matthew Liebman - Hand/Wrist Consultant New England Patriots & Boston Bruins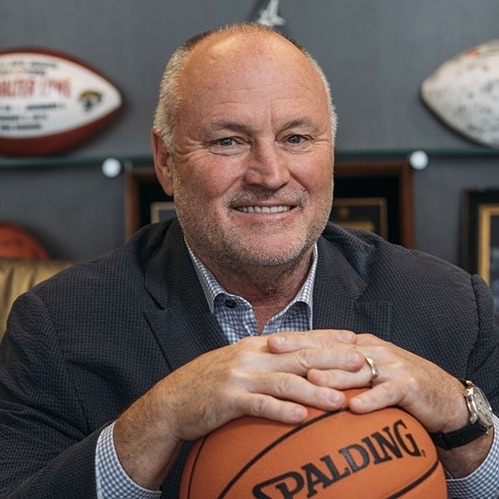 As one of the first partners to use the platform, Dr. Walt Lowe serves as the head team physician for the Houston Texans and Rockets and was designated 2018 NFL Physician of the Year. He is currently Chief of Orthopedics at Memorial Hermann Health System and Medical Director of the Ironman Sports Medicine Institute.
Dr. Lowe said "Partnering with myhealthTrack has made a clear impact on my practice. With so many MSK service and product providers focused on utilizing digital tools to increase patient connection outside of the clinic, myHealthTrack has done it the right way by empowering physicians to remotely extend their specific protocol and deliver unique guidance to their patients. The app motivates patients to adhere to their personalized care plans with engaging content providing considerably better pre-operative, post-operative and non-operative experiences. myHealthTrack has played an important role in delivering excellent care, achieving high outcomes, and enabling my patients to take ownership of their own recoveries."
myHealthTrack's Founder and Chief Executive Officer, Jason Burns said, "Expanding our partnership with top industry leaders in Orthopedics and Sports Medicine means we can continue to deliver on our promise to provide professional athlete caliber care to all ages and demographics of patients. As the number of remote physical therapy and digital recovery programs increase, one of our key differentiators remains working directly with physicians, and not trying to cut them out of the care model. We can't think of a better way to grow our physician network than to add this group of elite, highly respected physicians. Providing a custom and highly scalable remote recovery experience with their existing care team extending better care, while reducing costs for all stakeholders."
About myHealthTrack
myHealthTrack is a MSK injury recovery platform digitally delivering a professional athlete caliber experience, cost effectively and conveniently to every patient. MHT's platform empowers physicians and rehab providers to increase their patient experience, generate revenue and reduce expenses, while providing greater guidance, monitoring and outcomes. The company has collaborated with top sports physicians, psychologists, trainers and therapists to develop over 125 injury specific programs that coach, motivate and track patients to achieve better results with more confidence. The platform is currently used by physicians and rehab providers across 11 markets.
Data from a recent 10,000 patient cohort
felt MHT positively impacted their outcome

91%

felt MHT was their primary source of information during their recovery

82.9%

felt MHT increased the value they received from their doctor

86.4%